Edited 26/05/2020 CMS version 0.1.200521
In order to make it convenient for you to edit the websites restored in our system, we have developed a simple Flat File CMS consisting of just one small php file. Despite its size, this CMS is a powerful and versatile tool for working with your sites. All the basic features of any CMS are available in it, as well as special features for webmasters creating PBNs based on content restored from the Web Archive.
If you have restored or downloaded a website, then installing it on your server can be a long process, especially if the site weighs a lot. With Archivarix CMS, this process takes less time. Just download the CMS and install it on your server. Open the file at http://yoursite.com/archivarix.cms.php and enter the recovery serial number . You will see it in e-mail that will be sent by the system after completion of the website restoring process or downloading an existing site.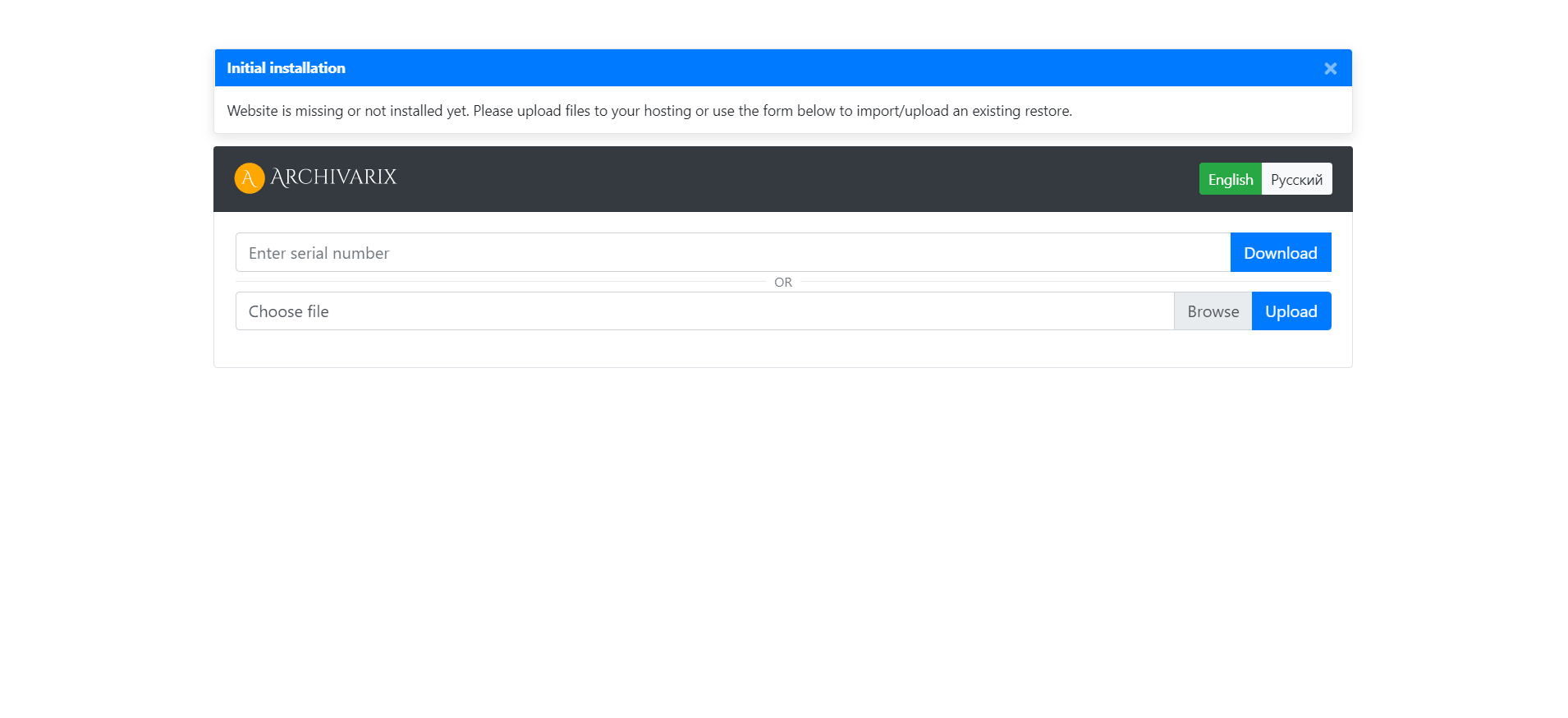 For example, the test recovery site fire.com has the serial number C44K-EG4M-8A0W-OOEQ.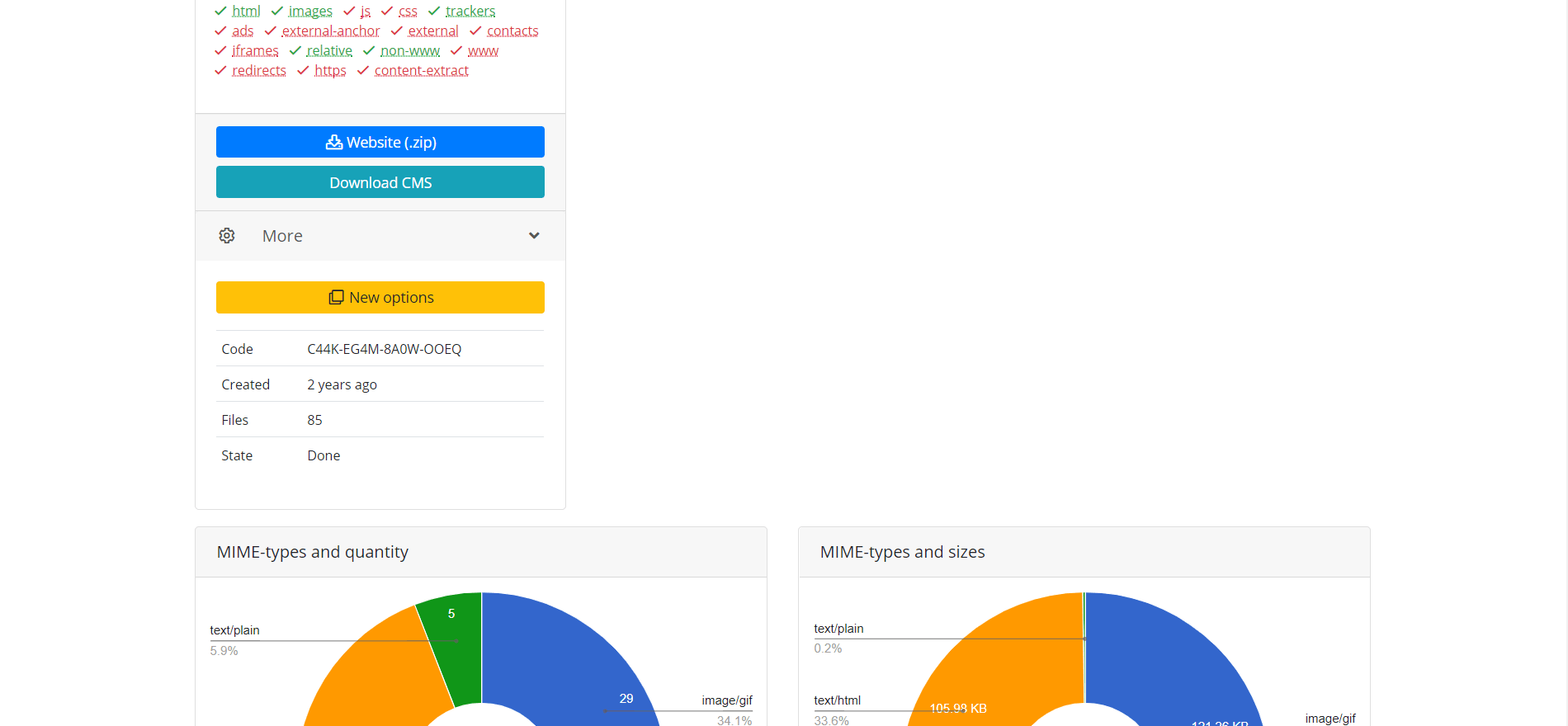 Now start the download and wait a little while. CMS will deploy the restored site to the server. Now you can set your password on the website and start editing. But first, it's better to change the name of the CMS file - archivarix.cms.php to something else. Just for security reasons.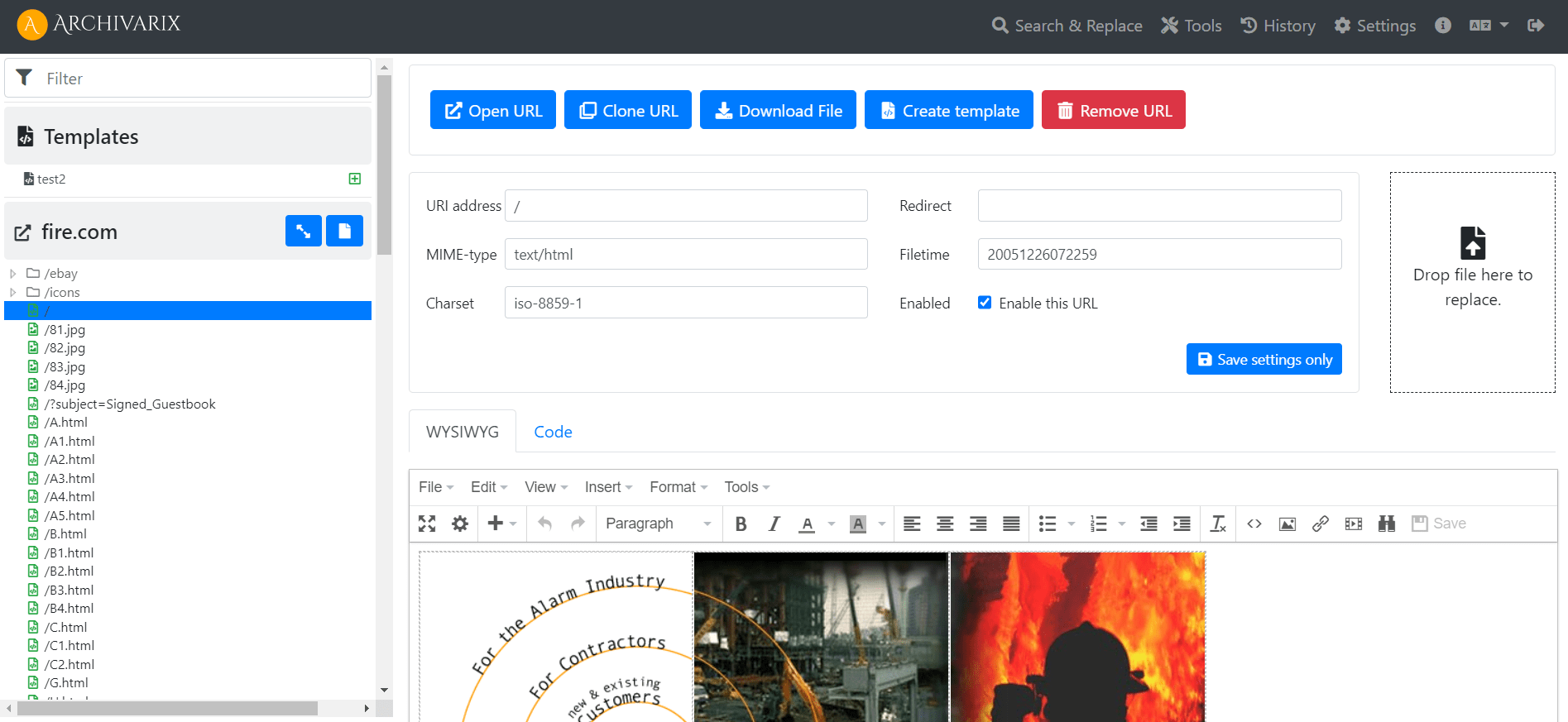 The editor interface is simple and intuitive. In the left column, you can select site files, in the right column, edit them using both the WYSIWYG editor and the Code editor. You can change the file names, creation time and set redirects. Create temlate tool is also located here, with its help you can create new pages based on existing ones. With this tool you can create a template for new posts on the restored website, and that posts will appear in the existing design.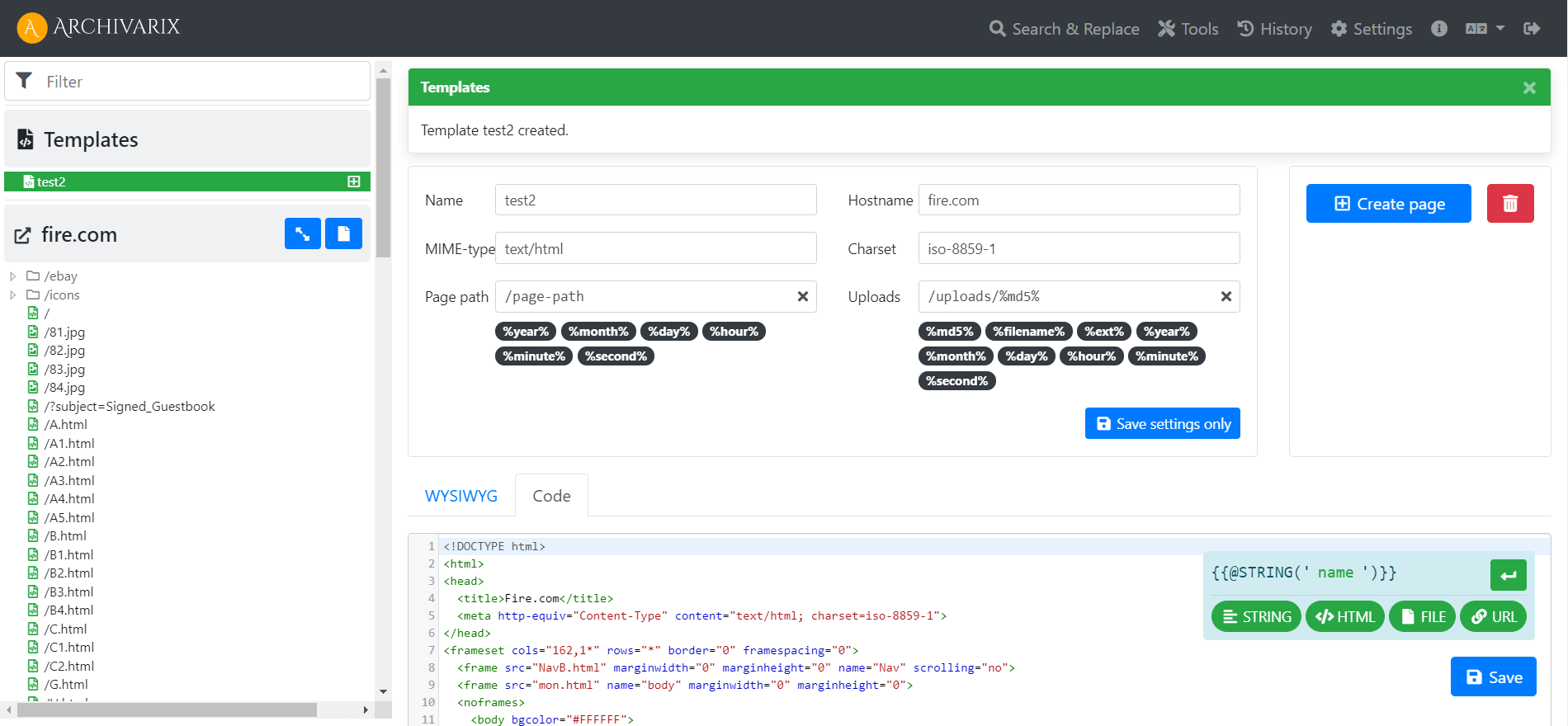 Search and replace is a powerful editing tool for a restored site. After recovery, you need to make many changes within the content. Often you need to change page tags, addresses of external links and scripts, delete unnecessary files. To do this, you can use regular expressions ( regex ),  here you can find a list of them.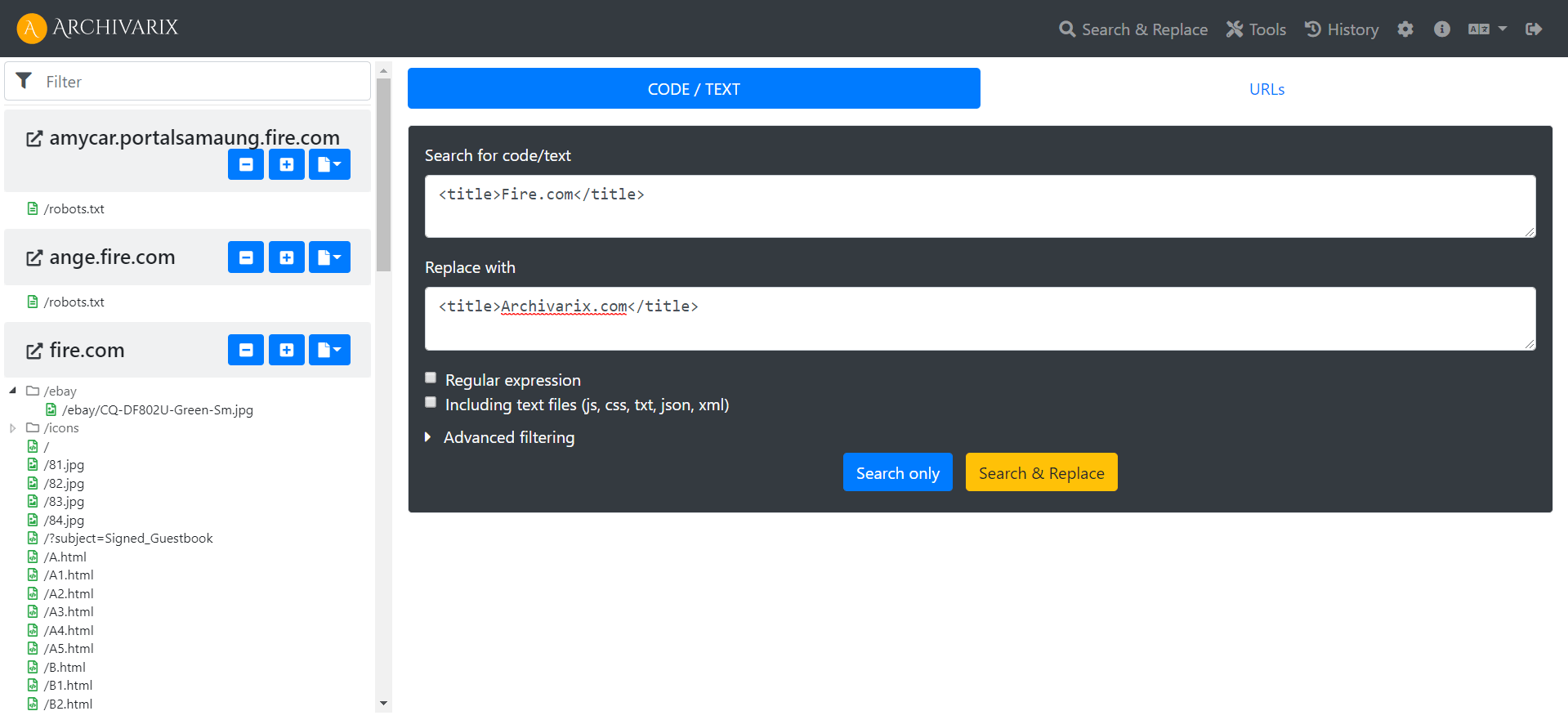 The Tools section contains many useful things for setting up a site. Import recovery will help to add the missing files and combine them with an existing website, or combine two or more different sites into one. Converting to UTF-8 will save you from the legacy encodings that are often found on older sites. There you can delete broken links, images, set  rel = "nofollow" tags to all external links and much more.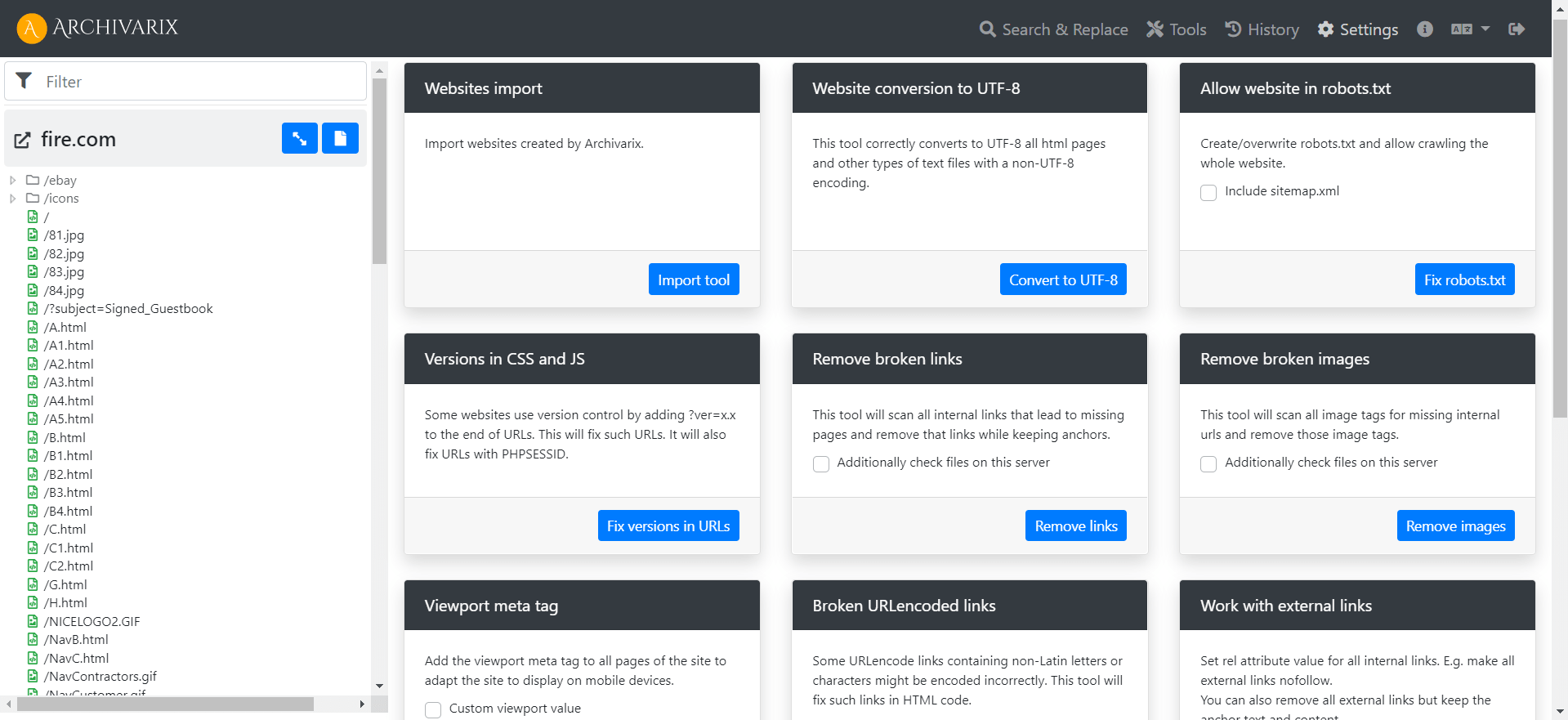 The History section contains a log of all the changes made on the site. You can create a rollback point at any time, roll back all or part of the changes made, or completely reinstall the website.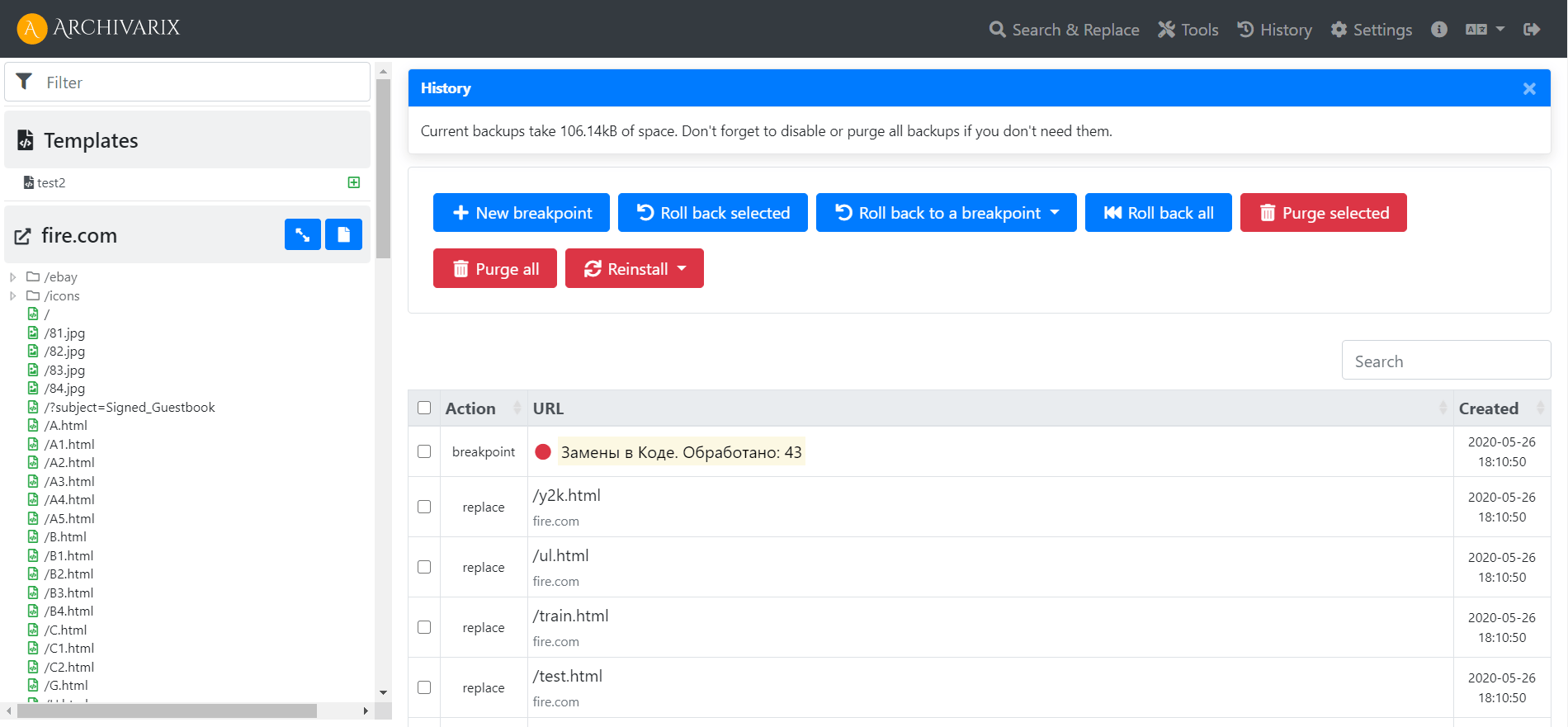 Settings besides controlling the display of content inside the CMS and security settings include loader control. The Archivarix loader is the index.php file that comes with every restored website. It contains paths to additional files and scripts, such as banner networks, link exchanges, and statistics collection systems. There you can configure the ability to work with another CMS, the transfer protocol (HTTP and HTTPS), fix 404 errors for missing files, configure caching of static files. Now, instead of editing the file itself, it is possible to change the settings inside the CMS. This is more convenient, since when updating the system all settings are saved.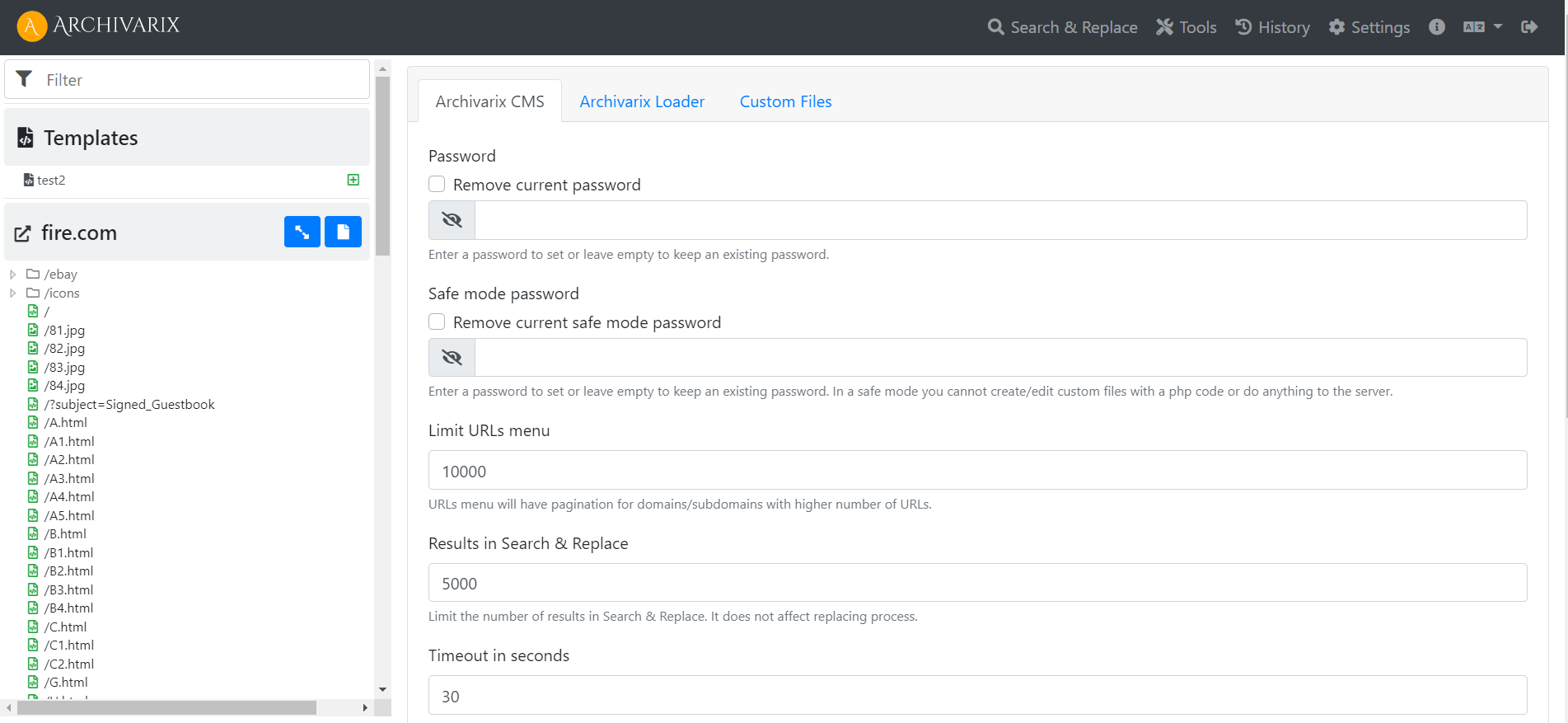 Archivarix CMS Video
The use of article materials is allowed only if the link to the source is posted: https://archivarix.com/en/blog/cms/